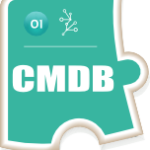 Do you know all your client/sever dependencies?
To quickly and accurately diagnose and repair problems, you need to understand how all the pieces fit together – and that means knowing who is a client of whom. If you want to know the impact of a change, you need to know all the services that depend on the changed components. Let the Assimilation CMDB tell you how all your pieces fit together and relate to each other.
Is your infrastructure documentation complete and up to date?
Although infrastructure documentation essential to many roles in IT, it is expensive to create, quickly gets out of date, and it's difficult to know when you can trust it. Save money, reduce errors, and respond faster to problems by letting the always-up-to-date Assimilation CMDB replace much of your manually updated documentation
Do you have an up-to-date single source of truth for IT infrastructure, configuration and interrelationships?
If you have multiple databases kept up to date by separate or manual processes, you never know which one to trust, which slows you down, and creates divisions in your staff based on which source of information they trust. Start using the Assimilation CMDB as your single source of truth for all your CMDB needs. If it can be discovered, you can discover it and keep it up to date with the Assimilation CMDB.
Does your current documentation have critical holes in it?
Having to discover how things are done when you need to know is time-consuming, expensive, error-prone, and makes you less responsive to your customers. The Assimilation software is easily extended to discover anything about your environment which can be mechanically discovered, completing your picture of your environment. Become more responsive, and lower costs by incorporating the Assimilation CMDB.
Do you receive notification of important changes to your infrastructure?
The Assimilation CMDB provides a notification API for notifying you about additions and changes to your infrastructure as they occur. Don't stay in the dark about critical changes that affect your team, get the Assimilation CMDB and stay in the know.
Are mistakes being made because documentation is incorrect?
Whether it's working on network connections, or updating software, a correct understanding of your infrastructure is a must. The Assimilation CMDB keeps everything it discovers continually up to date with minimal network impact. Update to the Assimilation CMDB to reduce the cost of errors caused by out-of-date documentation.
What would it be like to have much more complete up-to-date documentation and deep insight into your IT environment?
Learn how to stop the madness of manual documentation updates and conflicting databases with the Assimilation CMDB.
Learn how
 Assimilation CMDB can help you solve these and other system management problems.
Review Assimilation CMDB Features
Let's Talk!
To schedule a free consultation to see if the Assimilation Suite is right for your company, just press the button
Other Components in The Assimilation System Management Suite